FakeDrivingSchool/FakeHub: Adelle Unicorn - Teen Brunette Pussy Stretched (HD) - 2022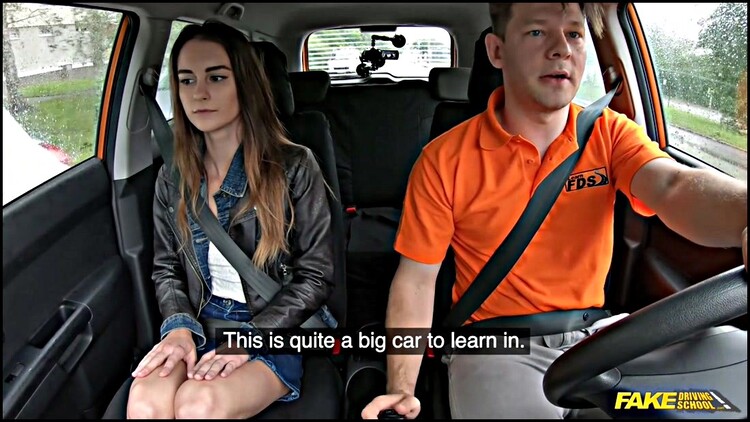 Genre: Average Body, European, Big Dick, Medium Skin, Natural Tits, All Sex
Starring: Adelle Unicorn
Name: Teen Brunette Pussy Stretched
Studio: FakeDrivingSchool/FakeHub.com

[center]It was Adelle Unicorn's first lesson today, and I picked her up in the Mean Orange Machine. Adelle was waiting with her mum, so I promised I would take very good care of her. The teen brunette got into the car, but she was clueless: she didn't even put her seatbelt on! We went through a brief explanation of the gas pedal, the clutch, the brakes, and more, but none of it sunk in, and by the time Adelle was in the front seat she had clearly forgotten my instructions. I told her she would need minimum 20 lessons if she ever hopes to pass her driving test, but she could only afford 15. Adelle asked me if she could pay in another way, then lifted her skirt and flashed me her pussy. I liked this idea, so I played with her tits while she sucked my cock, then Adelle swung her legs over my shoulders so we could 69 and I could eat her pussy and arse! I stretched the teen brunette's pussy with my big cock, then she stuck her tongue out for a facial.
Quality: HD
Time: 00:39:05
Size: 1020 MB[/center]