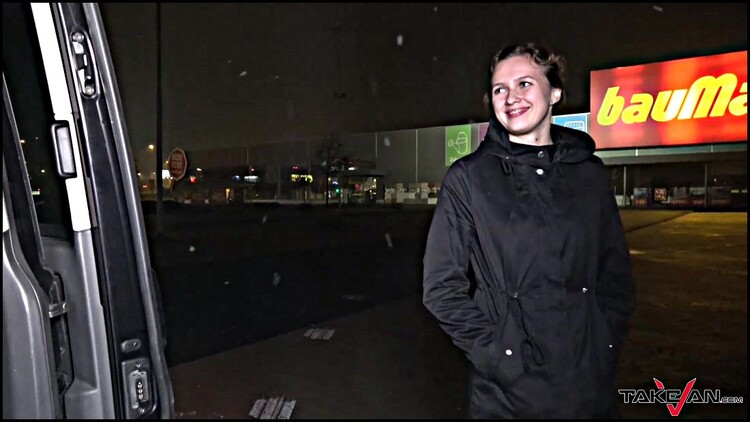 Genre: Public Car-Sex Blowjob Medium Boobs Trimmed Pussy Hardcore Sex
Starring: Tina, Antonio
Name: GIRL NEXT DOOR GETS A RIDE OF HER LIFE
Studio: TakeVan.com

[center]We met a girl standing on a parking lot who missed her last bus home from work. Poor beauty. Our Takevan was nice and warm inside so it did not take too long to lure her in. She is thin, tall dark blonde with a bit of crazy in her eyes... but very, very shy attitude. It took few licks of Tonys big cock to warm her up and then she transformed into a sex-loving succubus that could not get enough of Tonys dick. She especially loved her balls on her face, when she sucked them until all the sweet jizz inside ended up on her face. We told her to go wipe outside and shut the doors, leaving cum stained girl in the dust.
Quality: FullHD
Time: 00:34:42
Size: 1.93 GB[/center]